We're thrilled to have Crystal Healing Bracelets join our Hallmark Road Show at our Heartland Town Centre location on Saturday, September 18, 2021. Here is a sneak peek at what they will be sharing at our upcoming Hallmark Road Show. 
---
Supporting Local Business
Here at our locally owned Hallmark (O/A by Twin Phoenix Corporation), we wanted to create a place and opportunities for small businesses to be able to reach out to more members of their community and showcase their products/services. Currently, we have 5 Hallmark stores that serve the Greater Toronto & Hamilton area and we are looking for small businesses to come and join us to meet our amazing customers. Small business helping small businesses. 
---
Hallmark Road Show - September 18, 2021
Date: Saturday, September 18, 2021
Location: Hallmark Heartland Town Centre
Vendor: Crystal Healing Bracelets
Time: 11 am - 4 pm
Show-Stopping Deal
Spend $100 and receive a free Pink Zebra Jasper Crystal Bracelet!
About Crystal Healing Bracelets and More from the business owner...
After a hand injury at the age of 16, the grueling path of therapy and recovery led me to pursue a career in physical therapy. Throughout my career as a Registered Massage Therapist and Reflexologist specializing in the therapeutic treatment of sport injuries, work-related injuries and personal injuries, I have always been on a quest to offer my clients something more to their road to recovery.

Fast-forward to 20 years later and after always being drawn to crystals around the world and having them present in my work and home environment, it was time to learn more about my attraction to these natural elements and how they could compliment my clients recovery. What started as an experiment in its infancy has turned into an endeavour that enhances my passions for overall physical, mental, emotional and spiritual well-being.

After pursuing further education on how each and every crystal can offer benefits in one's everyday life goals, concerns, fears and apprehensions, Crystal Healing Bracelets was born. Initially, crystal healing bracelets were offered to clients as an adjunct to their therapy, however, it has now morphed into an adventure very dear to my heart as I witnessed the changes and benefits it offered my clients. Most importantly, my passion and dedication is driven every day by the positive feedback from clients as we work together on their spiritual journeys and pursuit for self-love and self-healing.

In addition to the benefits that crystals offer, I love creating custom designs and healing stone combinations. My website and instragram accounts offer a variety of different healing properties, styles, and combinations for many common areas in life. However, if you are looking for a specific design in your jewellery and/or a custom combination of healing stones to assist with specific areas in your life, spiritual journey or health, please reach out to me. I will be happy to work with you to create the perfect piece of jewellery that will benefit the very thing you need to focus on most. Together we will create the perfect piece.

Location: Etobicoke

Best Seller: Rose Quartz, Black Tourmaline, Blue Lace Agate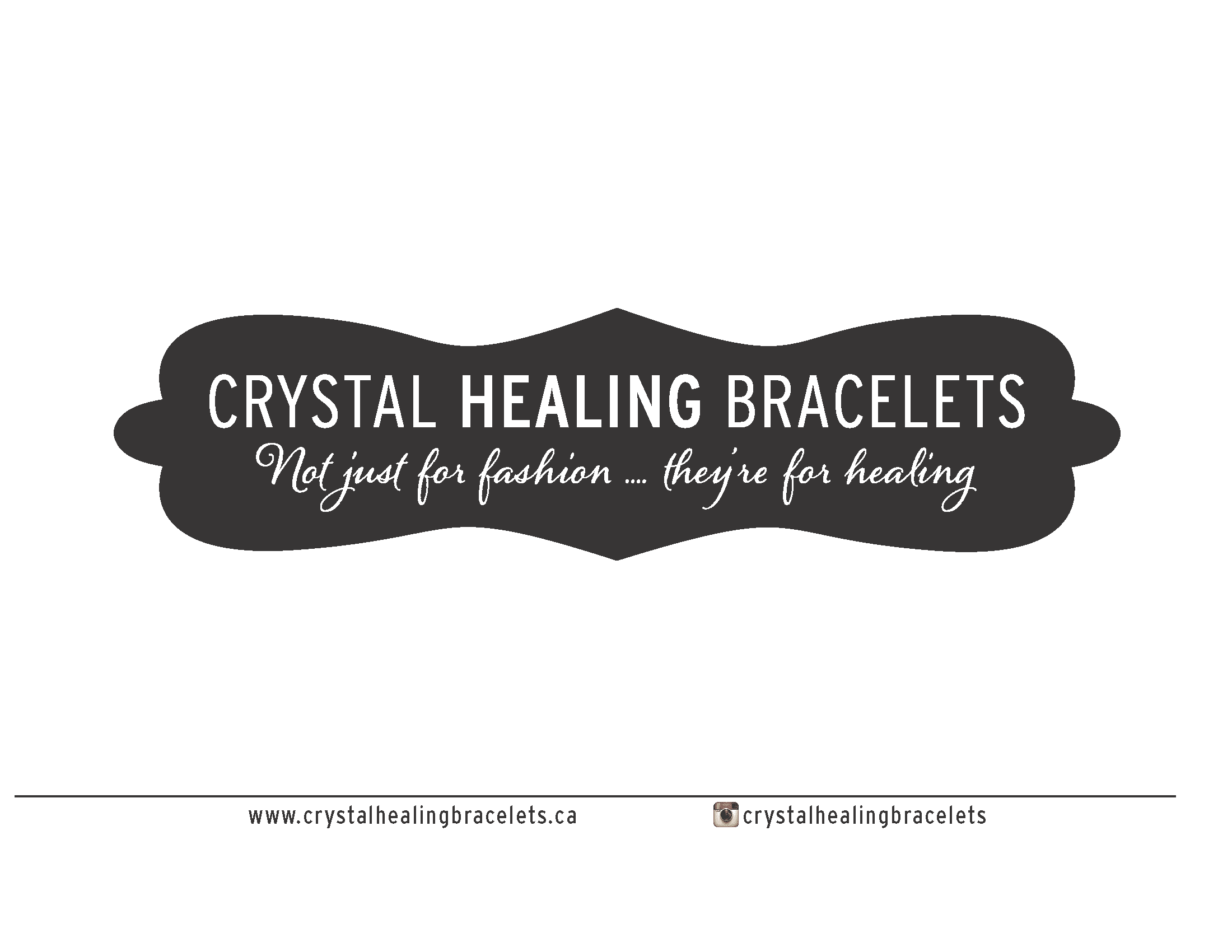 ---
Crystal Healing Bracelets Products



---
0
comments