We're thrilled to have Juliana's Slimey Slime join our Hallmark Road Show at our Milton Crossroads location on Saturday, April 1st, 2023. Here is a sneak peek at what they will be sharing at our upcoming Hallmark Road Show. 
---
Supporting Local Business
Here at our locally owned Hallmark (O/A by Twin Phoenix Corporation), we wanted to create a place and opportunities for small businesses to be able to reach out to more members of their community and showcase their products/services. Currently, we have 5 Hallmark stores that serve the Greater Toronto & Hamilton area and we are looking for small businesses to come and join us to meet our amazing customers. Small business helping small businesses. 
---
Hallmark Road Show - April 1st, 2023
Date: Saturday, April 1st 2023
Location: Milton Crossroads
Vendor:  Juliana's Slimey Slime
Time: 11 am - 4 pm
Show-Stopping Deal
Special Hallmark slime and opportunity to win a 30 dollar gift card towards slime.
About Juliana's Slimey Slime from the business owner...
9-year-old Juliana stared making her slime to add to gifts for local kids for her charity www.stuffies4smiles.ca.
Now she sells and all money goes back to helping more kids smile and helps them!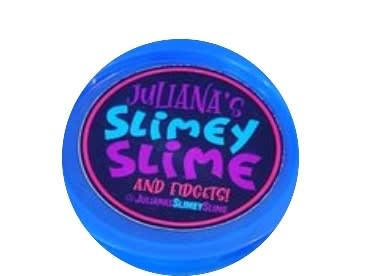 ---
Juliana's Slimey Slime Products



---
0
comments