We're thrilled to have Julia's Jewelry Designs join our Hallmark Road Show at our Milton Crossroads location on Saturday, August 28, 2021. Here is a sneak peek at what they will be sharing at our upcoming Hallmark Road Show. 
---
Supporting Local Business
Here at our locally owned Hallmark (O/A by Twin Phoenix Corporation), we wanted to create a place and opportunities for small businesses to be able to reach out to more members of their community and showcase their products/services. Currently, we have 5 Hallmark stores that serve the Greater Toronto & Hamilton area and we are looking for small businesses to come and join us to meet our amazing customers. Small business helping small businesses. 
---
Hallmark Road Show - August 28, 2021
Date: Saturday, August 28, 2021
Location: Hallmark Milton Crossroads
Vendor: Julia's Jewelry Designs
Time: 11 am - 4 pm
Show-Stopping Deal
Julia's Jewelry Designs will donate 10% of all sales from the roadshow to The Darling Home for kids located in Milton. Julia is currently involved and volunteers with them and would love to help them in any way she can. 
About Julia's Jewelry Designs and More from the business owner...
Hi, my name is Julia Yates. I have always enjoyed being creative whether it's through arts, crafts or my current venture of creating beautiful, affordable jewelry for you to enjoy. I started making jewelry for fun a few years ago and then when covid first started and I was home from school with not much to do, I decided to get some help from my parents, made a Facebook and Instagram page and made necklaces and bracelets to sell. Soon I was selling keychains which are my #1 seller and from there I kept expanding with new ideas.

I make & customize necklaces, bracelets (gemstone, bangle and chain), anklets, keychains, earrings, wine glass charms & I also offer free personalization by hand engraving cutlery, pet id tags & bottle openers as well as charms for any of my jewelry.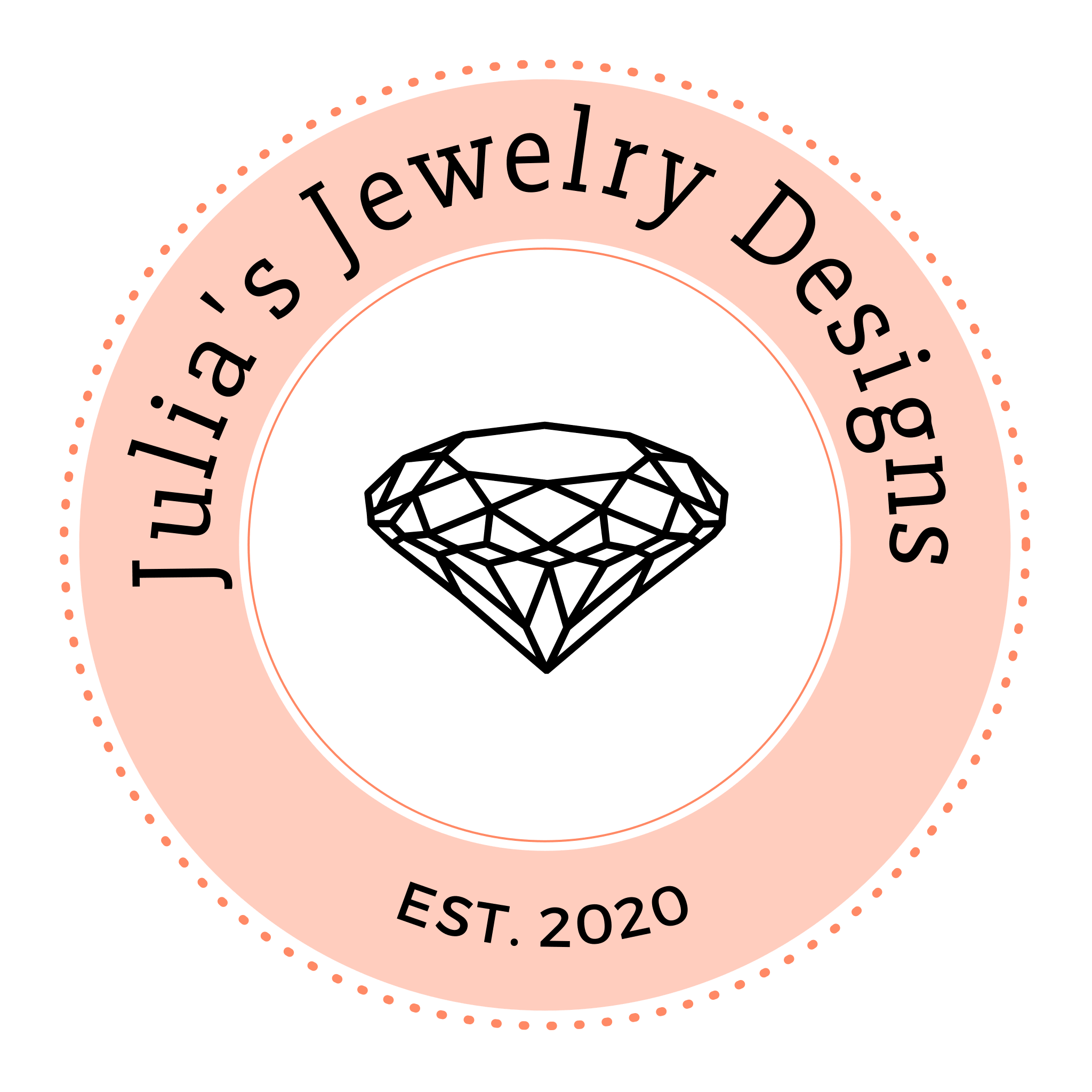 ---
Julia's Jewelry Designs Products



---
0
comments