We're thrilled to have Set On Stone join our Hallmark Road Show at our Milton Crossroads location on Saturday, July 24, 2021. Here is a sneak peek at what they will be sharing at our upcoming Hallmark Road Show. 
---
Supporting Local Business
Here at our locally owned Hallmark (O/A by Twin Phoenix Corporation), we wanted to create a place and opportunities for small businesses to be able to reach out to more members of their community and showcase their products/services. Currently, we have 5 Hallmark stores that serve the Greater Toronto & Hamilton area and we are looking for small businesses to come and join us to meet our amazing customers. Small business helping small businesses. 
---
Hallmark Road Show - July 24, 2021
Date: Saturday, July 24, 2021
Location: Milton Crossroads
Vendor: Set On Stone
Time: 11 am - 4 pm
Show-Stopping Deal
Set On Stone will be offering bulk purchase deals. For the $5 rocks, they will be buy 5 get 1 free. For the $4 rocks, they will be 3/$10. And as always, a portion of all sales will be donated to charity.
About Set On Stone and More from the business owner...
I began painting rocks to bring smiles to my community when Covid started. I then started taking orders for specific requests and donated all of my profits to local charities (e.g., Milton hospital and the Oakville Milton Humane Society). I continue to donate a portion of all of my sales. My best sellers have been the customized rocks for Father's Day, Graduation, Anniversaries, etc. I have also painted many tribute rocks for family members that have passed. I am located in Milton and take custom requests. I look forward to helping add some colour or joy to your space.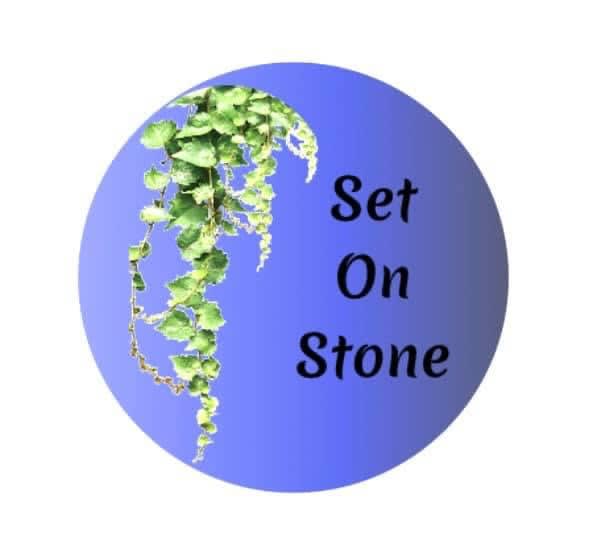 ---
Set On Stone Products



---
0
comments