We're thrilled to have Paw-fectly Doggie Treats join our Hallmark Road Show at our Milton Crossroads location on Saturday, July 17, 2021. Here is a sneak peek at what they will be sharing at our upcoming Hallmark Road Show. 
---
Supporting Local Business
Here at our locally owned Hallmark (O/A by Twin Phoenix Corporation), we wanted to create a place and opportunities for small businesses to be able to reach out to more members of their community and showcase their products/services. Currently, we have 5 Hallmark stores that serve the Greater Toronto & Hamilton area and we are looking for small businesses to come and join us to meet our amazing customers. Small business helping small businesses. 
---
Hallmark Road Show - July 17, 2021
Date: Saturday, July 17, 2021
Location: Milton Crossroads
Vendor: Paw-fectly Doggie Treats
Time: 11 am - 4 pm
Show-Stopping Deal
Paw-fectly Doggie Treats has a reward card, you will receive a stamp for every $5 you spend on your order. Pupcakes will also be offered at $2.50 each. Lastly, every item that is sold at our location Paw-fectly Doggie Treats will be donating 50 cents to Furever Able Dog Rescue. 
Orders will be taken for frozen treats, lick bowls and gluten-free items. All orders placed will be included in the donation to Fur-Ever Able Dog Rescue. The following items will be available to purchase: cookies, pupcakes, mini pupcakes, mini muffins, sweet potato chips and beef jerky.  
About Paw-fectly Doggie Treats and More from the business owner...
I'm located in Milton and decided to start this small business after I got a puppy last October. When he started teething I starting making him frozen treats. I then decided to sell the treats after having a couple of dogs taste them. I had clients who had requested pupcakes for their fur baby's birthday and cookies for daily treats. My best seller would be the frozen treats and cookies.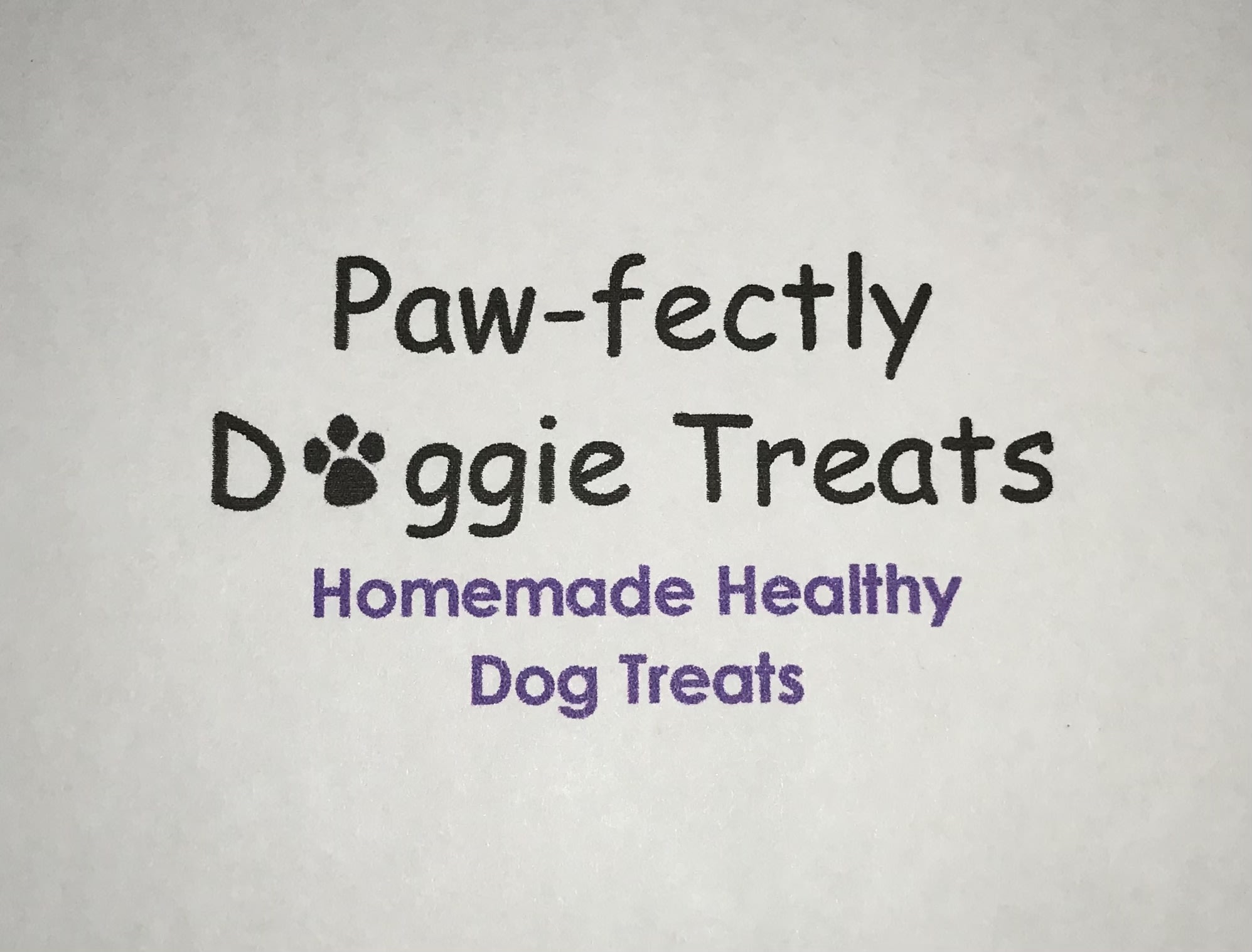 ---
Paw-fectly Doggie Treats Products





---
0
comments